Heading section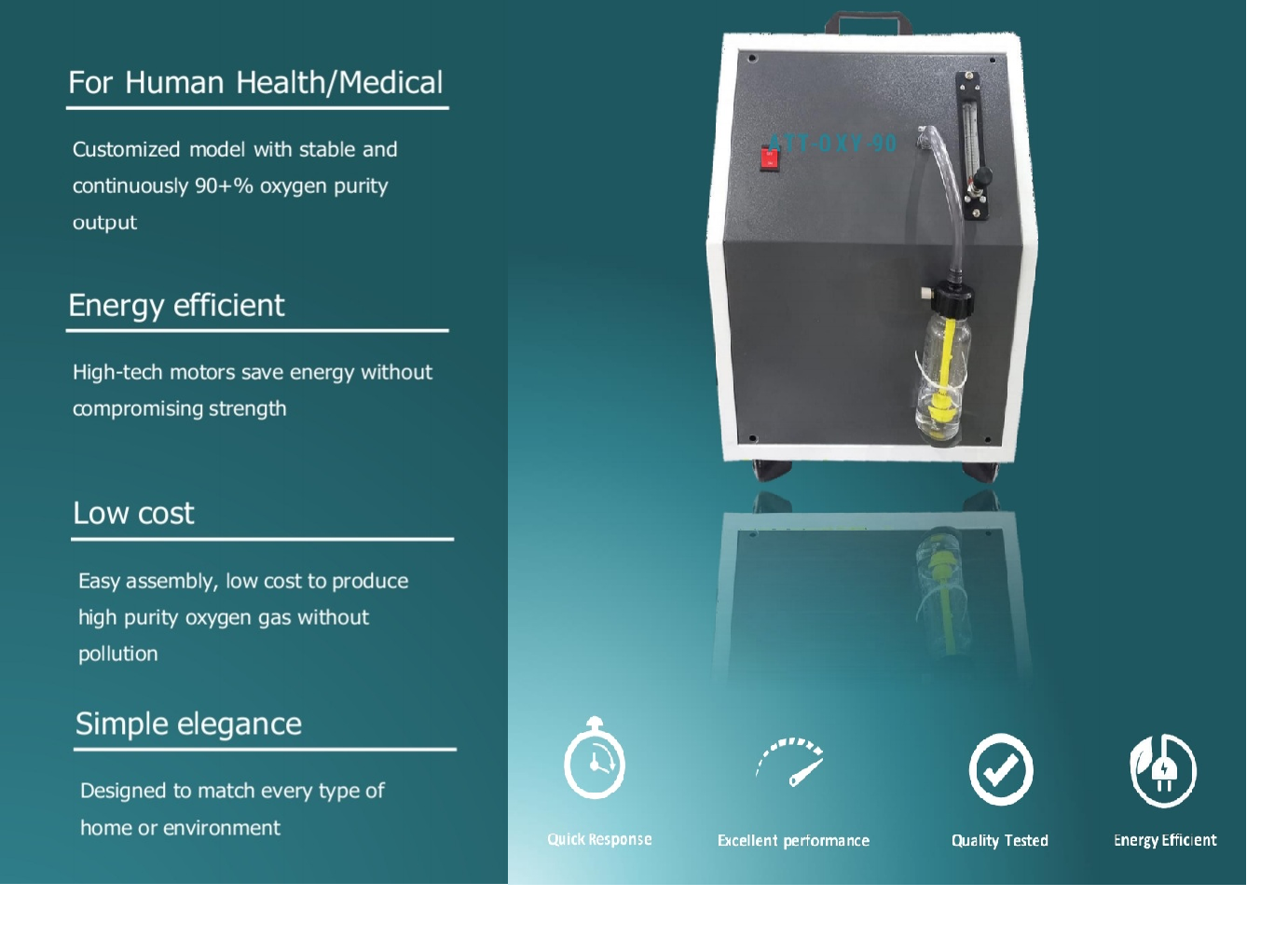 Oxygen Concentrator
We have indigenously developed an Authentic and Scientifically validated O2 concentrator giving out (93(+-) 3 % Nominal), 82% Minimum with a coordinated effort of our engineers coming from different backgrounds and having extensive experience in different fields. This is a product that has been made as per the Aatmanirbhar Bharat and Make In India schemes by our Prime Minister. It utilizes PSA technology for converting Atmospheric Air to Concentrated Oxygen and is working with two Molecular Sieves and 750 Watt Electricity using best in class available materials. Our Oxygen Concentrator can deliver Oxygen to the patient continuously for long periods of time. It just needs to be plugged in and the mask needs to be given to patient.

This project's primary objective of this initiative is to produce low-cost oxygen concentrator to protect and support the poor and needy ones from across the nation and reduce the scarcity of oxygen.
Available in 5L,7L and 10L.
Researched and developed in India. A proud Make in India product.
Certifications:
ISO
CE
QMC
Calibration certification
Oxygen Purity certification from private and government labs